The Rufus
Color:
Charcoal and Bordeaux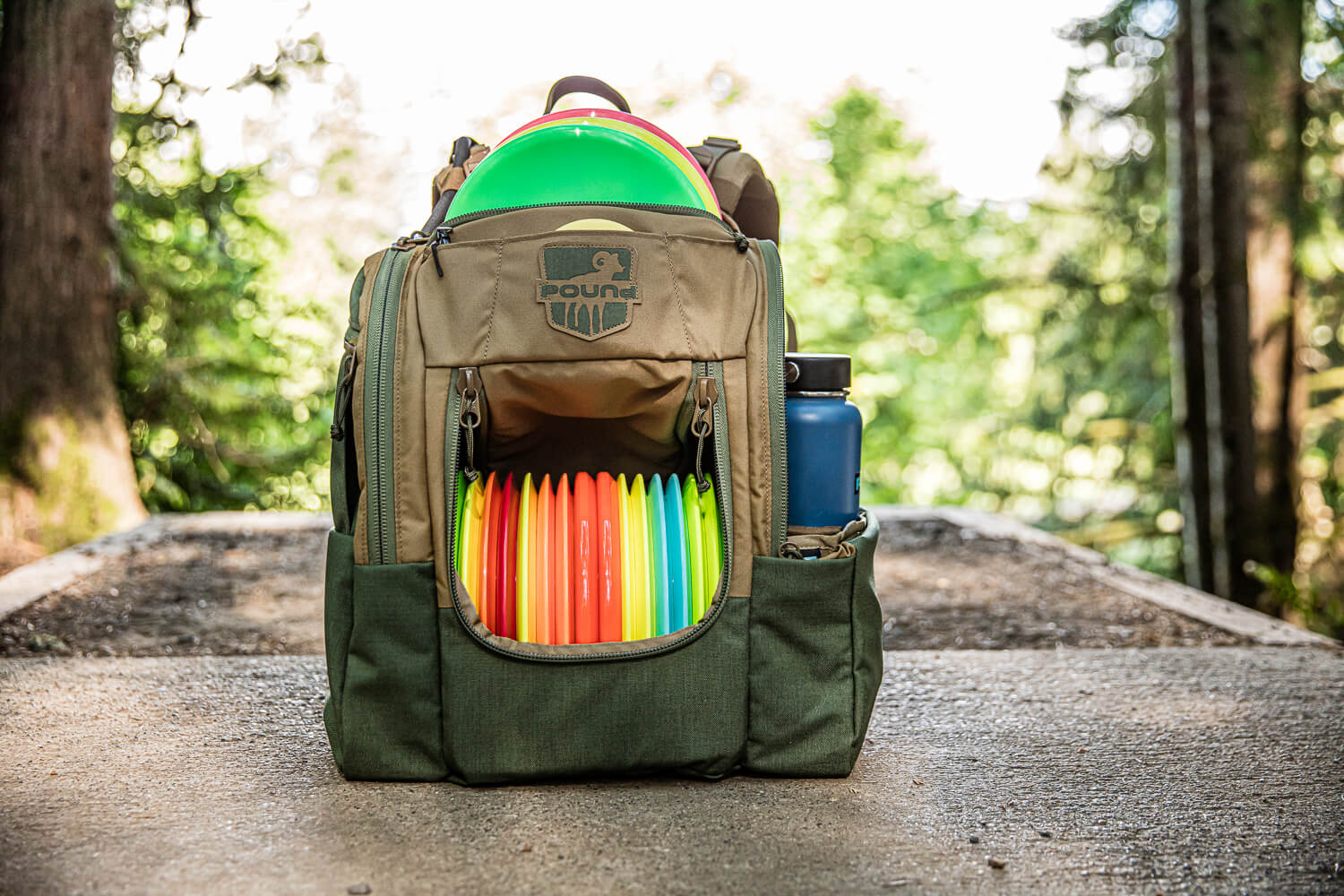 The Rufus is our smallest and lightest pack. Designed for those that like to carry fewer discs but don't want to skimp on features, the Rufus is loaded with versatility. With a base frame that is 2" shorter and 2" narrower than our other packs, the Rufus offers optimal fit for smaller individuals while maintaining exceptional carry for larger torsos.
Featuring our very first convertible long pocket, the right side of the Rufus can be zipped down and tucked away to transform into a haul pocket. We've included an Insulated Insert to turn this newly converted haul pocket into a proper beverage Sherpa, giving it the additional structure and insulation you never knew you needed.
If that wasn't enough, we've included an elastic detail pocket just above this haul pocket for cell phones or quick access items. And speaking of new features, the Rufus sports our very first adjustable height putter pocket that comfortably fits 3. Whether you want those putters sitting up high and ready for action, or stashed away for transport, we've got you covered. On the left outer side, the Rufus features a zippered detail pocket, while inside you'll be pleased to find an integrated hydration sleeve and umbrella carry. Mini pocket, D-rings, pen & pencil slots - check, check, aaaaaand check. And last, but certainly not least, the Rufus is equipped with our luxurious removable shoulder pads you've come to love and expect from every Pound pack.
Whether you travel fast and light, or love to come prepared with drinks and a couple of extra layers, the Rufus will adapt to any situation and make sure you're carrying in comfort and style.
Dimensions: 17" Tall x 9" Deep x 15" Wide at Bottom/14" at Top
Weight: 3lbs 3oz
Cordura® Nylon Urethane Coated DWR Fabric
YKK® Zippers
Densified Urethane Shoulder Pads
High Density Polyethylene and Fiberglass Framing
Breathable Spacer Mesh
Closed Cell Foam