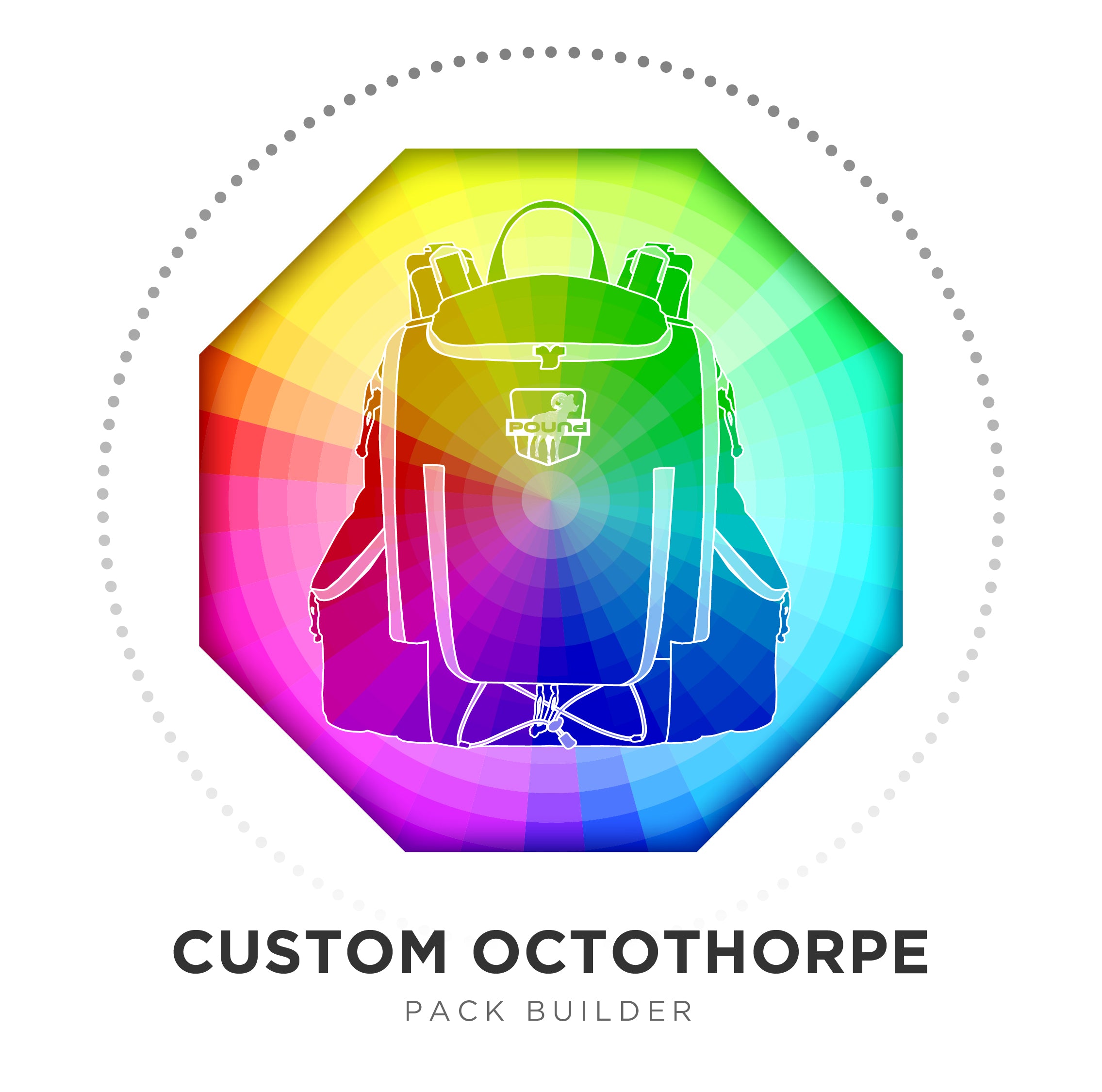 Custom Octothorpe: Pack Builder
The Octothorpe is our original disc golf backpack, and is a favorite among players around the world. Initially released in 2015, our goal with the Octothorpe's design was to combine the comfort and durability of a mountaineering pack with the functionality of a disc golf bag. We achieved that goal by applying design techniques, material selection, and quality standards that continue to set the bar today. As a result the Octothorpe is still the most comfortable, durable, and well made disc golf backpack in the sport.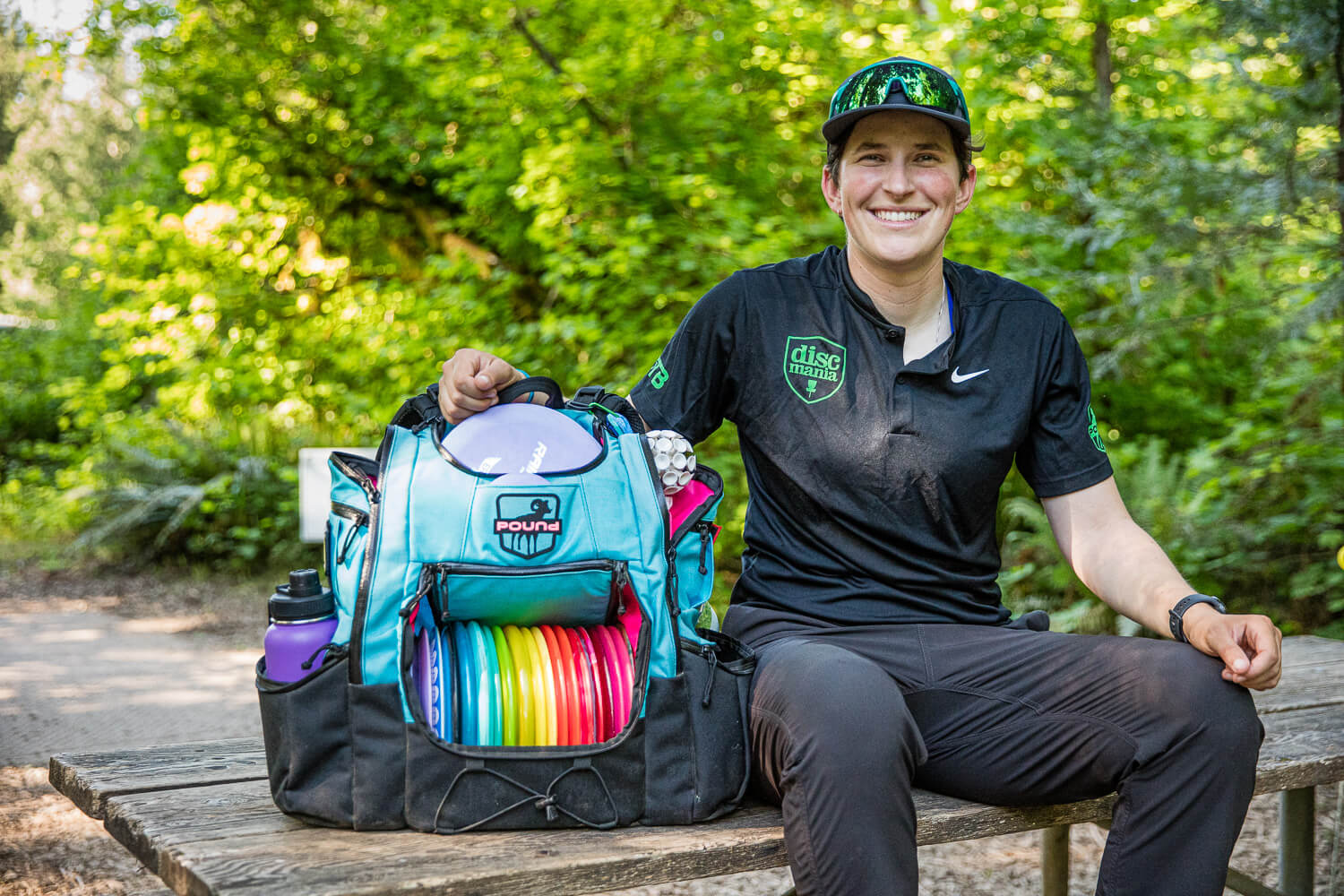 The Octothorpe features a main compartment with a 20 disc capacity, and an easy to access putter pocket at the top of the bag that can hold 4-5 putters. The pack also features six external zippered storage pockets, as well as an integrated hydration sleeve with tube management for those that carry hydration bladders. The outside of the pack is built using a combination of US-made 1000D and 500D Cordura® Nylon fabric that provides maximum durability and light weight. For those who play in all conditions, the Octothorpe is also compatible with our rainfly that features waterproof fabric and magnetic flap closures for easy pocket access.
Dimensions: 19" Tall x 9" Deep x 17" Wide at Bottom/13" at Top
Weight: 3lbs 10oz
Cordura® Nylon Urethane Coated DWR Fabric
Water Repellent YKK® Zippers
Densified Urethane Shoulder Pads
High Density Polyethylene and Fiberglass Framing
Breathable Spacer Mesh
Closed Cell Foam
Producing your custom pack will take 8-12 weeks, but we do not guarantee delivery within this window. Please do not ask us for updates until 12 weeks have passed. We love making custom packs, but our production is not all under one roof, so providing updates is very time consuming.
No. We're unable to offer requests for custom embroidery, custom fabric, or other customizations not shown in the custom product builder. This helps us streamline the pack building process, and allows us to ship custom orders more quickly.
Yes, please see below for answers to each part of that question.
Cancellations: Custom Program order cancellations will be honored, but there is a $50 order cancellation fee, which will be deducted from the refund amount.
Change Requests: Custom Program orders are given a 48 hour grace period for change requests. If a change request is made after the grace period has ended, we charge $50 to implement that request.
No. We do not accept returns on custom orders.
Please see the Add'l Info tab in the custom product builder. We have more detailed information about the pack, and the ordering process shown there.