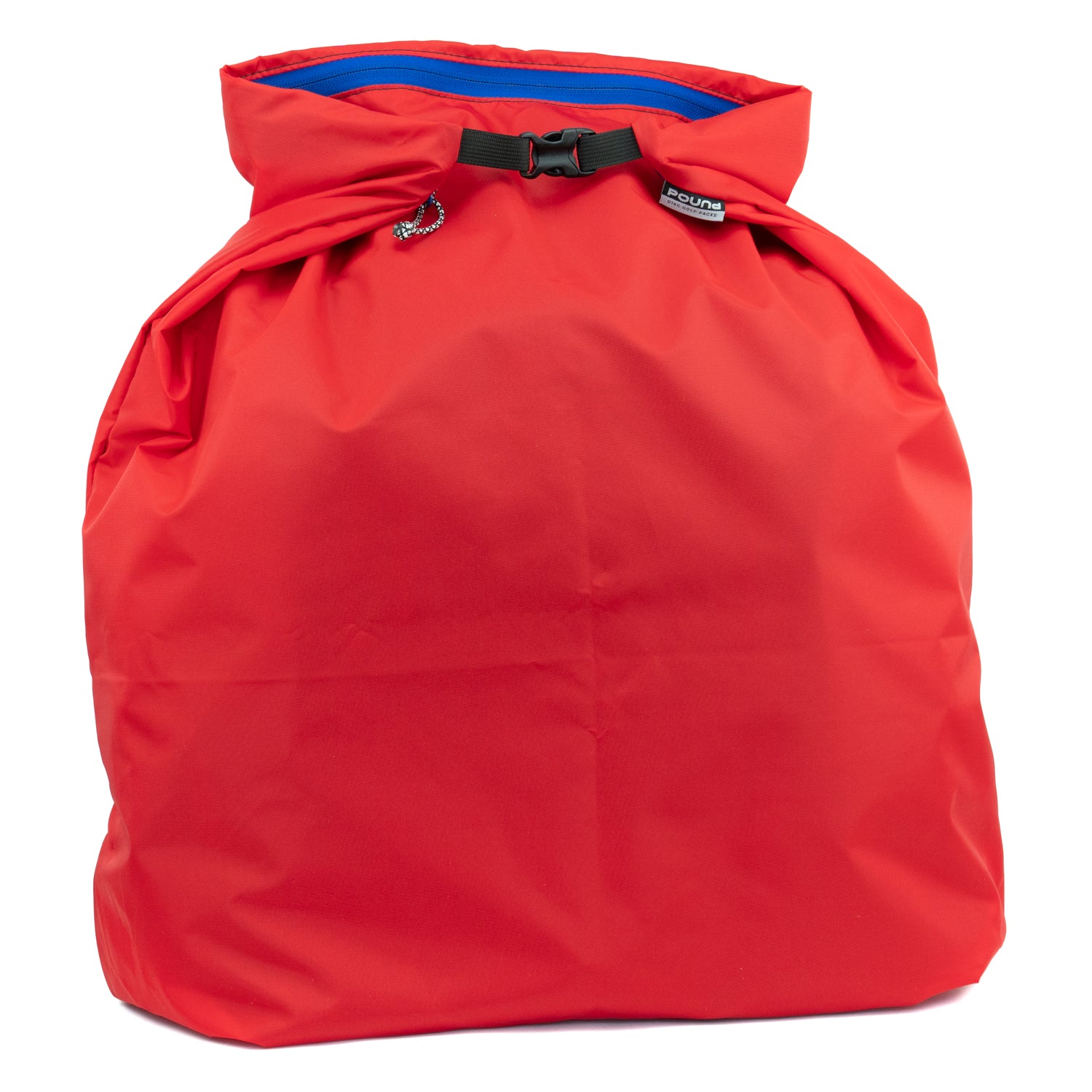 Travel Sack
Introducing the Travel Sack: Pound's solution to your dirty-laundry-on-tour problem. 
But it's not just for dirty laundry: it's a protective, zippered cover for your precious Octothorpe, Haul, or Carlton. It's also your makeshift pillow while camping (stuffed with clothes, dirty or otherwise), or it's simply a sweet roll top style stuff sack for whatever it is you want to stuff in there.
The Travel Sack is made with 200D Cordura, has a zipper opening, and a 3/4" buckle closure that becomes a handle when buckled shut. It also has a simplistic 3-D bottom so when you stuff it full of stuff it actually stands up a bit.
We only have a limited quantity of these throwback colorways with Nate Sexton's 2017 Sextothorpe logo. A portion of each sale will go to supporting Nate. Grab'em while you can!