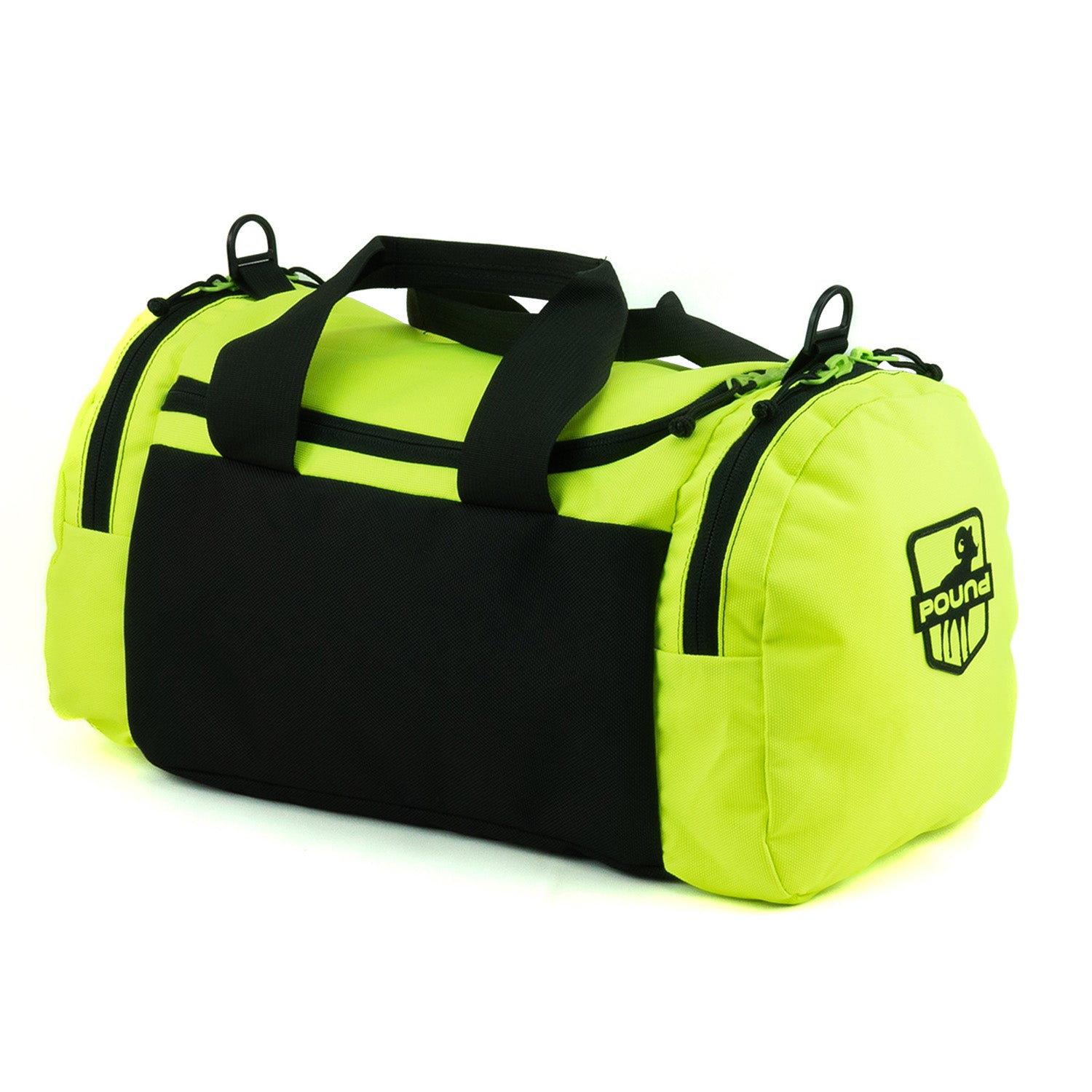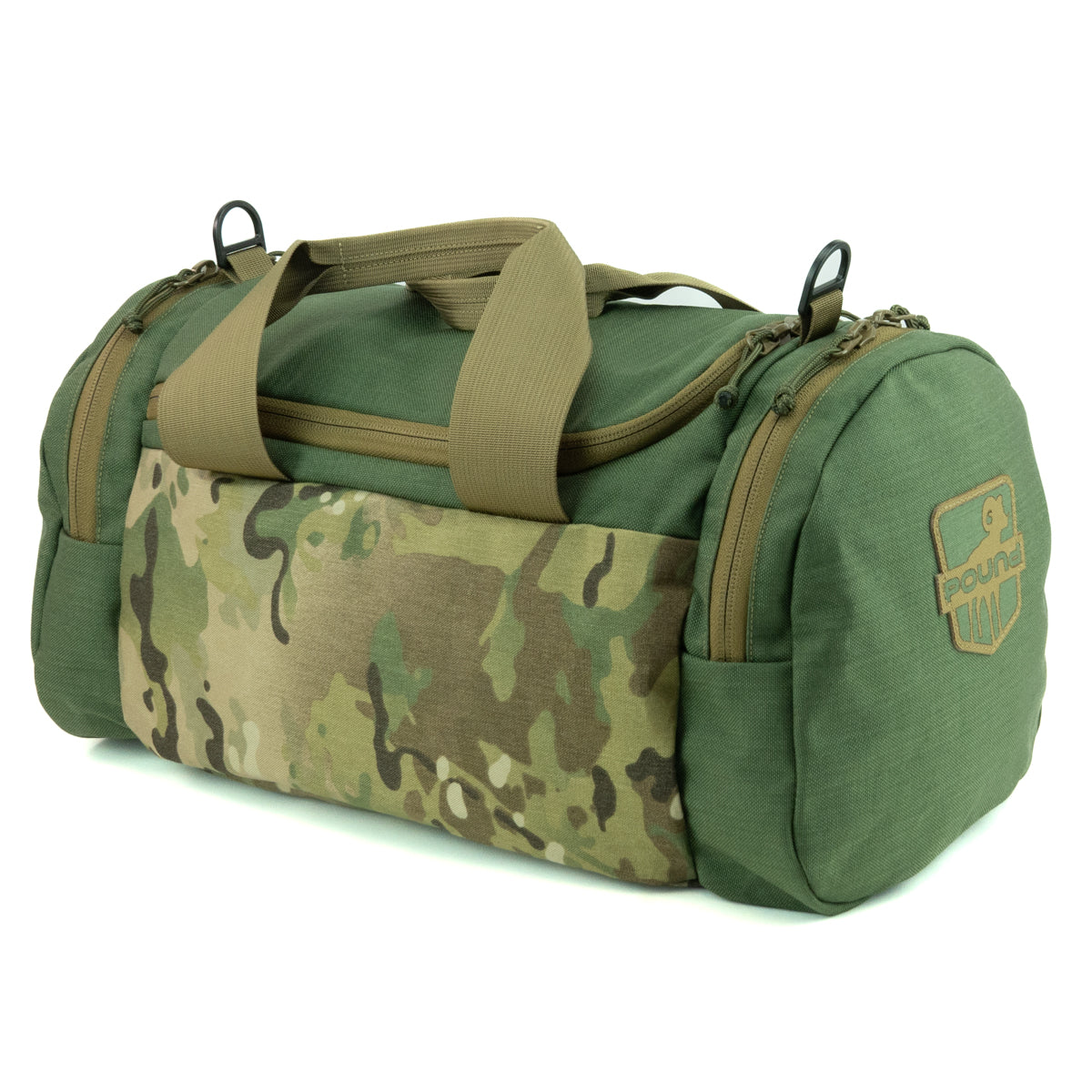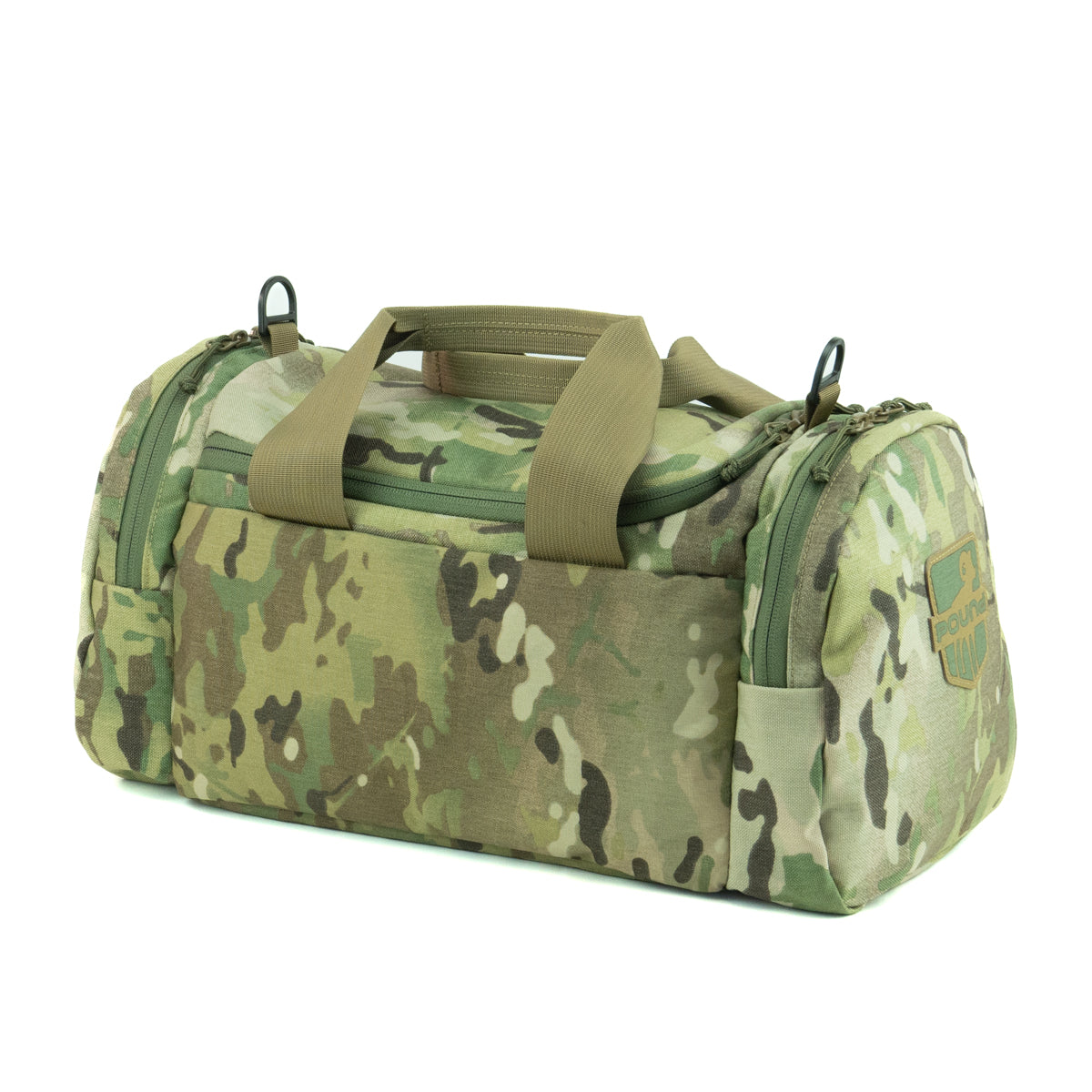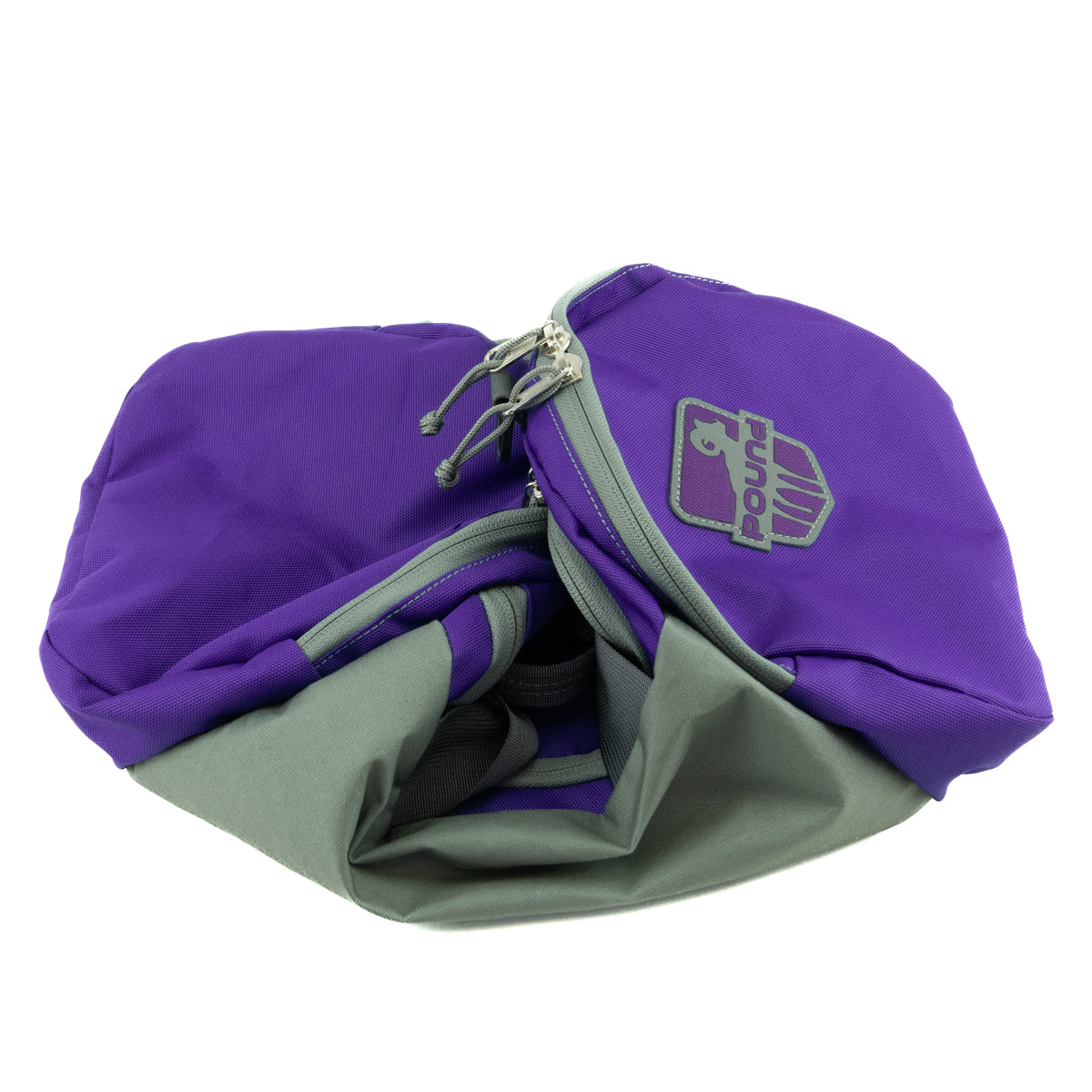 Overnighter
Color:
Lemon Lime and Black
The Overnighter is Pound's small travel duffel. As the name implies, the Overnighter is perfect for single night or weekend excursions. By utilizing ECOPAK™/X-Pac® for the sides, inner ends, and bottom, the Overnighter retains a good deal of structure even when only partially loaded or empty. The web handles are reinforced with nylon web for a nicer feel and sturdier carriage, and the end pockets are great for smaller items like toiletries, socks & underwear, smaller books, and/or a journal. 
Being the exact same dimensions as the Toolbox, the Overnighter can double as a disc carrier. However, the Overnighter lacks the foam and plastic framing found in the Toolbox, so it won't provide the same level of padding. But when the time comes to store the Overnighter, it can be folded up or laid completely flat, taking up a minimal amount of storage space. 

Dimensions: 17" long x 9" wide x 8.5" tall
Dimensions: 17" long x 9" wide x 8.5" tall